L.A.-Based Songstress ARI Talks New Single "Cattle Call", L.A./Toronto Music Scene & More
X. ARI is a singer-songwriter from Toronto currently living in Los Angeles. X. ARI's motto is to turn pain into power using art to do so.  Musically, the songstress deftly dances in and out of genre lines, moving from entrancing alternative pop to gritty hip-hop under a cover of electronic elegance. At the same time, the visceral lyrics transmit messages of hope as often as they ponder tragedy. Her sound comes to life in the middle.
ARI recently did a Q&A with us. Get to know the rising artist below!
How did you first become interested in music?
As a kid I really enjoyed the way singing made me feel. It was very soothing. I would listen an impressive amount of music and try to imitate the big divas, like Mariah and Whitney. When I was around 7 years old, I started singing lessons. I was in my first girl band when I was 12. I've always been enamored with music. I started writing when I was 14. First it was poetry, and then it turned into lyrics for songs.  I toured in a band throughout high school, and then took a break. I studied Psychology in University, but I ended up doing all of my electives in the music building. After I graduated, I knew that I needed to pursue music as a career. I am so happy that I did.
How would you describe your sound?
My sound is Alternative Pop with Hip Hop and Electronic influences. I have been compared to artists like Phantogram, Twenty One Pilits, Sia, P!nk, and Little Dragon.
Tell us about your new single "Cattle Call". Why did you write that song?
Cattle Call is about exhaustion and how our daily grind can be damaging to our relationships. The song is sung from the perspective of a girl who doesn't see her lover anymore because of their obsession work, and their obsession centers around their art in particular. Many artists and performers can get caught up chasing their dreams instead of living them. This song was made as a reminder for maintaining work life balance.
Who are your musical influences?
This is the hardest question!! I have so many influences. I have love for genres across the board. My interests range from Indie Rock, Rap, and Trip Hop, all the way over to Pop. Some of my favourite albums over the past few years are "Currents" by Tame Impala, "Art Angels" by Grimes, "The Bravest Man In the Universe" by Bobby Womack, and "Moon Shaped Pool" by Radiohead. Some of my favourite vocalists are Kurt Elling, FKA Twigs, Thom Yorke, Adam Lambert, and Amy Winehouse.
How does the Toronto music scene compare to L.A.?
It is totally different for me. In LA I collaborate with a variety of people on a regular basis. Every week I typically have 4 to 6 sessions, so I am constantly making music. There are a lot more music creators, and I find people to be really open to new collaborations here.  In Toronto, however, I don't have as many sessions – likely because I've spent the past four years building my network in LA. Toronto is always my first home though, and there is a plethora of talent there.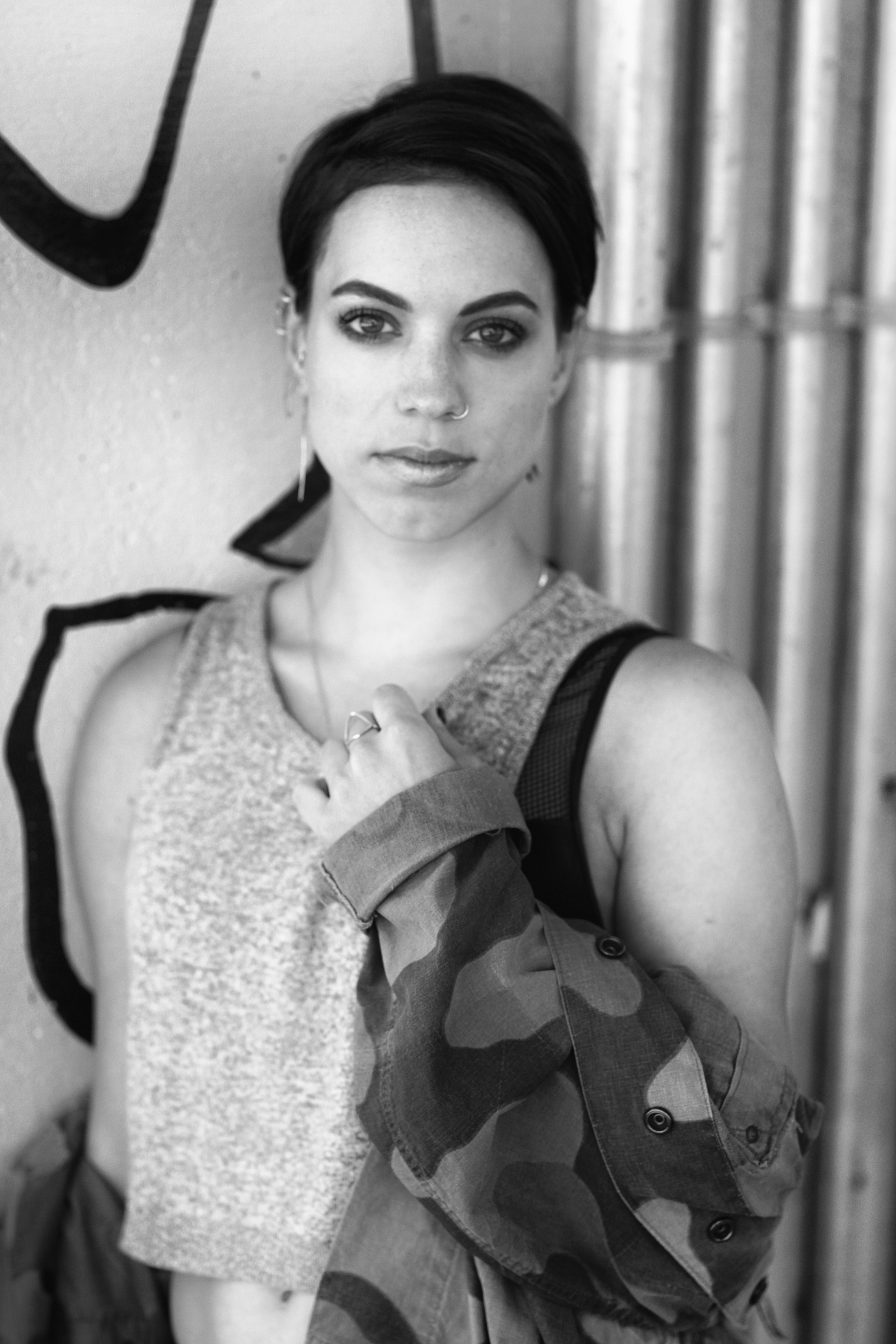 What's next for you? 
I just launched my "Pain Into Power" campaign for mental health awareness campaign, which consists of my EP 'Dis-Order'  (being released May, 2018) and my short film "Grace," written and directed by Dan Abramovici (Ben's at Home, Netflix).  "Cattle Call" is the lead single off of my EP, and we screened the first cut of my short film at my LA show last week. I will be heading back to Toronto for my Cathartic Release Party & Short Film Screening at The Piston on Nov 29th. Tickets for the event are a $10 minimum donation to Jack.org (a Canadian youth mental health network). I am incredibly excited for 2018! My next single is coming out on January 31st, and we are submitting "Grace" into film festival (fingers crossed!) to continue spreading awareness. I truly hope that we make an impact, and inspire people to turn their pain into power. I want them to know that they are not alone.
@XARIofficial
xariofficial.com
---